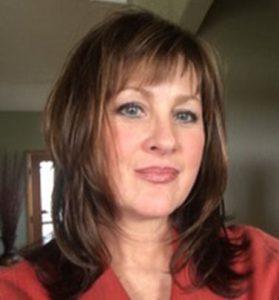 They say Chicken soup is good for the soul, but staving off cold symptoms? It's true!
For centuries, chicken soup has been considered a remedy for colds. In fact, the Egyptian Jewish physician and philosopher Maimonides advised people to consume chicken soup for the relief of respiratory tract symptoms in his 12th-century treatise. A 2000 study published in the CHEST journal suggested that the mild anti-inflammatory effect conferred by chicken soup could be one of the reasons behind the soup's ability to mitigate symptomatic upper respiratory tract infections like the common cold.
Whether you need to soothe your soul, stave off a cold or just have a GREAT bowl of Chicken Noodle Soup – here you go. Enjoy!
Ingredients:
2 tbsp.  extra-virgin olive oil
1 small yellow onion, chopped
2 medium carrots, peeled and chopped
2 stalks celery, chopped
2 cloves garlic, minced
2 tsp.  fresh thyme leaves
2 bay leaves (optional)
2 lb.  boneless skinless chicken breasts (about 4) Kosher salt
Freshly ground black pepper to taste
4 c.  low-sodium chicken broth
4 c.  cold water
8 oz. egg noodles
Pinch crushed red pepper flakes and the Juice of 1/4 lemon
2 tbsp.  freshly chopped parsley, for garnish
Directions:
Turn multicooker to Sauté setting. Heat oil, then add onion, carrots, and celery.
Cook, stirring occasionally, until vegetables are slightly tender, 6 to 8 minutes. Add garlic and thyme and cook until fragrant, 1 minute. Add bay leaves if using, then add chicken breasts and season generously with salt and pepper.
Add broth and water and close lid. Set multicooker to Soup setting and set a timer for 7 minutes.
When cooking is complete and air has been naturally released from multi-cooker, carefully remove the lid, and use tongs to remove chicken breasts onto a plate or cutting board. Using two forks, shred chicken, then return chicken to the pot. Remove bay leaves and add egg noodles. Return multicooker to Sauté setting and cook, uncovered until noodles are cooked through, 4 to 6 minutes.
Turn off Instant Pot and stir in pepper flakes and lemon juice if using.  Ladle into bowls and top with parsley and more black pepper before serving.
We are excited to share these creative, easy yet healthy recipes as a series leading up to the Holidays! Stay tuned for upcoming recipes and be sure to follow us on social media using #MulticookerMonday #OnTheRoadHealth #OnePotMeals. Happy eating!