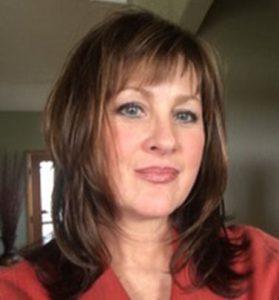 I realize that the multicooker is not new and that most of you may already have one. But perhaps I can send some recipes your way that will either remind you or inspire you. If you do not have a multicooker maybe, you will even want to give one a whirl.
I love, love steel cut oats but for me, they were only a weekend breakfast. They take too long to cook the conventional way, but now I can pressure cook or slow cook in the same machine and voila a yummy healthy weekday breakfast.
This tried and true recipe by America's Test Kitchen is AWESOME! By first toasting, the oats in butter using the sauté function brings out their nutty flavor.
Ingredients
2 tablespoons unsalted butter
2 cups steel-cut oats
6 cups water, plus extra as needed
1 teaspoon salt
1. Using the highest sauté or browning function, melt butter in the multicooker. Add oats and cook, stirring constantly, until golden and fragrant, about 2 minutes. Stir in water and salt.
2A. Pressure cook: Lock lid in place and close pressure release valve. Select high-pressure cook function and cook for 1 minute. Turn off the multicooker and let the pressure release naturally for 15 minutes. Quick-release any remaining pressure, then carefully remove lid, allowing steam to escape away from you.
Or
2B. Slow cook: Lock lid in place and open pressure release valve. Select low slow cook function and cook until oats are softened and thickened, 1 to 2 hours. (If using Instant Pot, select high slow cook function.) Turn off multicooker and carefully remove lid, allowing steam to escape away from you.
3. Stir oatmeal to recombine. Remove insert from multicooker and let oatmeal cool for 10 minutes. If necessary, adjust consistency with extra hot water. Serve.
Tips and Toppings
Oatmeal can be refrigerated for up to 4 days or frozen.  I like to place the remaining amount in a silicone muffin tin, freeze then pop them into a freezer bag for use later.
The oatmeal can be reheated in the microwave or in a saucepan over medium-low heat, often stir and adjust consistency as needed.
Any Combination of the following would send me over the moon – what can you create?
Sweet – Molasses, Maple syrup, Strawberry jam, or Monk Fruit Sweetener
Chewy – Dried: Cherries, Cranberries, Apricots or Figs
Fruity – Blueberries, Banana, Raspberries, Blackberries, Strawberries, Pear, Mango or Apple
Crunchy – Walnuts, Almonds, Pumpkin seeds, Chia seeds or Cashews
Daring – Creamy peanut butter, or Chocolate syrup
Savory – Bacon, Cheddar cheese or Greek yogurt
Note:  Some nutrition experts say that steel-cut oats are healthier than rolled oats even though both generally have the same nutrition. Steel-cut oats have a slight edge in that the body breaks them down more slowly than rolled oats helping you stay fuller longer and preventing blood sugar spikes.
We are excited to share these creative, easy yet healthy recipes as a series leading up to the Holidays! Stay tuned for upcoming recipes and be sure to follow us on social media using #OnTheRoadHealth #OnePotMeals. Happy eating!