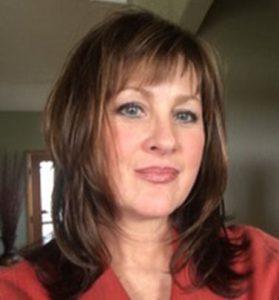 The only gift that COVID -19 has given me is the opportunity to do a hard reset. Instead of living everyday like its Groundhog Day, which we did for the first 3 months; I decided it was time for a change. I was determined that I would come out the other side of COVID a healthier person inside and out.
Life came to a screeching halt for all of us and finding my calendar empty was hard; no more restaurants, exploring and attending food and music festivals. Food and music filled my calendar with family and friends for the last 9 years in Colorado.
What now? Jim Gaffigan gave me an idea from his YouTube channel. "Let's get Cook in'". My husband is normally the cook – he loves it, my job is the lovely assistant and dishwasher.
My goal became which one of the many small kitchen appliances in my husband's arsenal could I master. A ray of sun appeared – the Multicooker…..and so it begins.
Eating healthy in a Multicooker proves to be easy and quick. Then it occurred to me that perhaps our ISS travelers our beloved road warriors may also benefit. They can use a Multicooker anywhere pressure-cooked meals or slow-cooked meals.
So please indulge me as I begin to share this Multicooker journey with you…
Pork Carnitas
3 lb. skinless, boneless pork shoulder, cut into 2″ pieces
1 1/2 c. orange juice
2 tsp. ancho chili powder
1 large onion, quartered
3 jalapeños, halved lengthwise
6 cloves garlic
2 tsp. freshly ground black pepper
1 tsp. ground cumin
1 cinnamon stick
1 tbsp. dried oregano
1/2 tsp. ground cloves
2 1/2 tsp. kosher salt
Directions:
Place pork, orange juice, chili powder, onion, jalapeños, garlic, and seasonings into Instant Pot. Toss until combined.
Seal lid and cook on high pressure for 35 minutes.
Follow the manufacturer's guide for quick release, make sure to wait until the cycle is complete before, unlocking and removing the lid. Using a slotted spoon, transfer pork to a large bowl. Remove jalapeños and spices and discard.
Shred meat with two forks. Transfer to a sheet tray and pour ¾ cup cooking liquid over meat and toss to combine. Broil until crisp and deeply browned in spots. This recipe yields about 10 servings.
Suggestions for serving:
Soft combo flour/corn tortillas or your tortilla of choice
Cilantro
Lime
Pickled onions
Radishes (my husband's fav)
Cotija cheese
Cabbage
Avocado
Crema Mexicana
Red or Green Salsa
We are excited to share these creative, easy yet healthy recipes as a series leading up to the Holidays! Stay tuned for upcoming recipes and be sure to follow us on social media using #OnTheRoadHealth #OnePotMeals. Happy eating!